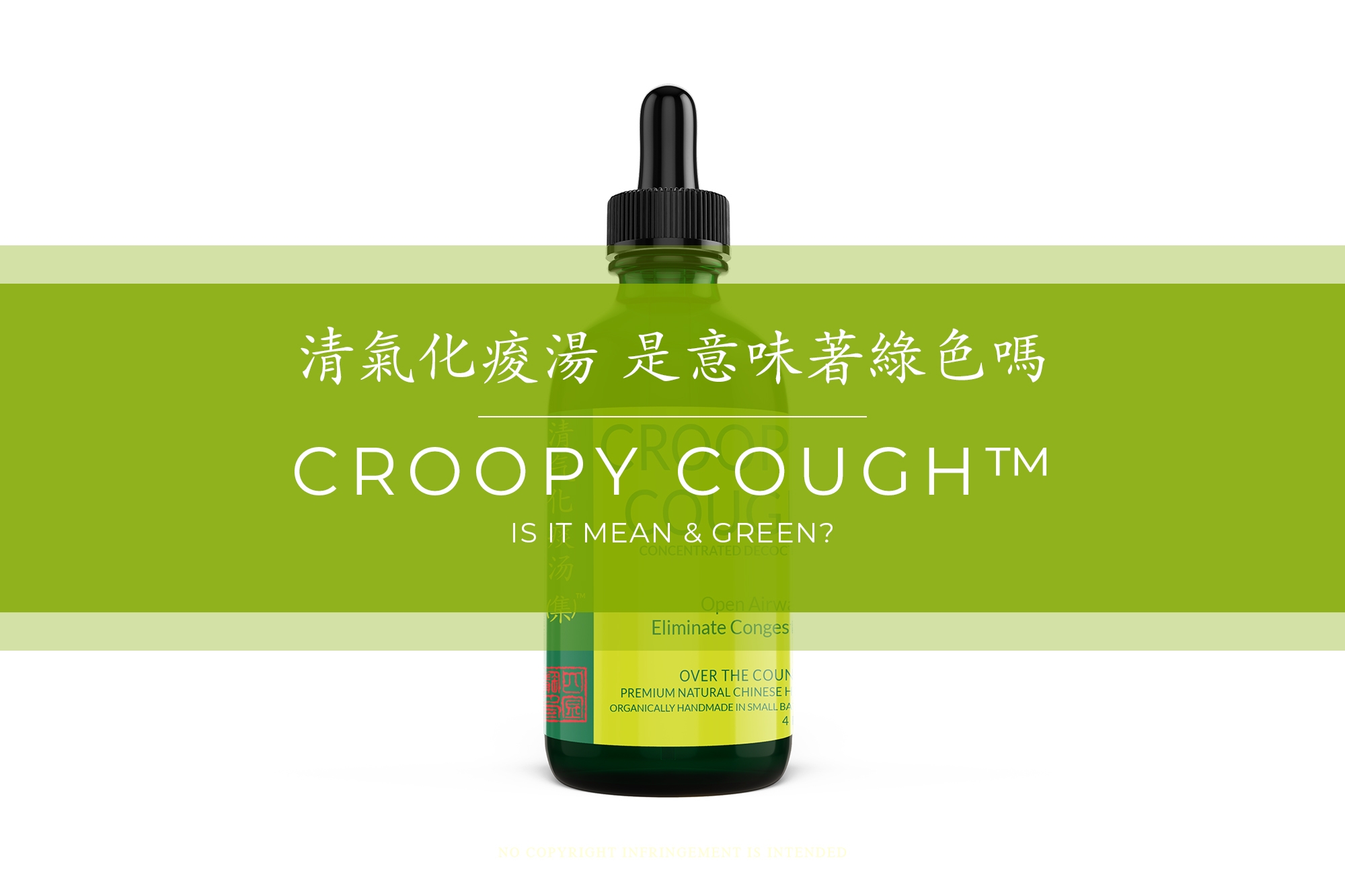 An Incredible Historical Record
The Chronological Table of Epidemic Diseases in Ancient China lists MORE THAN 800 RECORDS of various epidemics that plagued its land and people during thousands of years of history.
Efforts to prevent and control the outbreaks generated a colossal wealth of experience and documentation.
Some of the finest physicians in Chinese history emerged out of challenging times. Doctors closely studied the origins and progression of diseases and tirelessly worked to identify treatment protocols and herbal prescriptions. Much of the extensive research and practice lead to the creation of monumental medical texts, many of which are referenced in Traditional Chinese Medicine schools worldwide today. Not only are they still in use, but they also list herbal formulas that are widely administered in everyday clinical practice.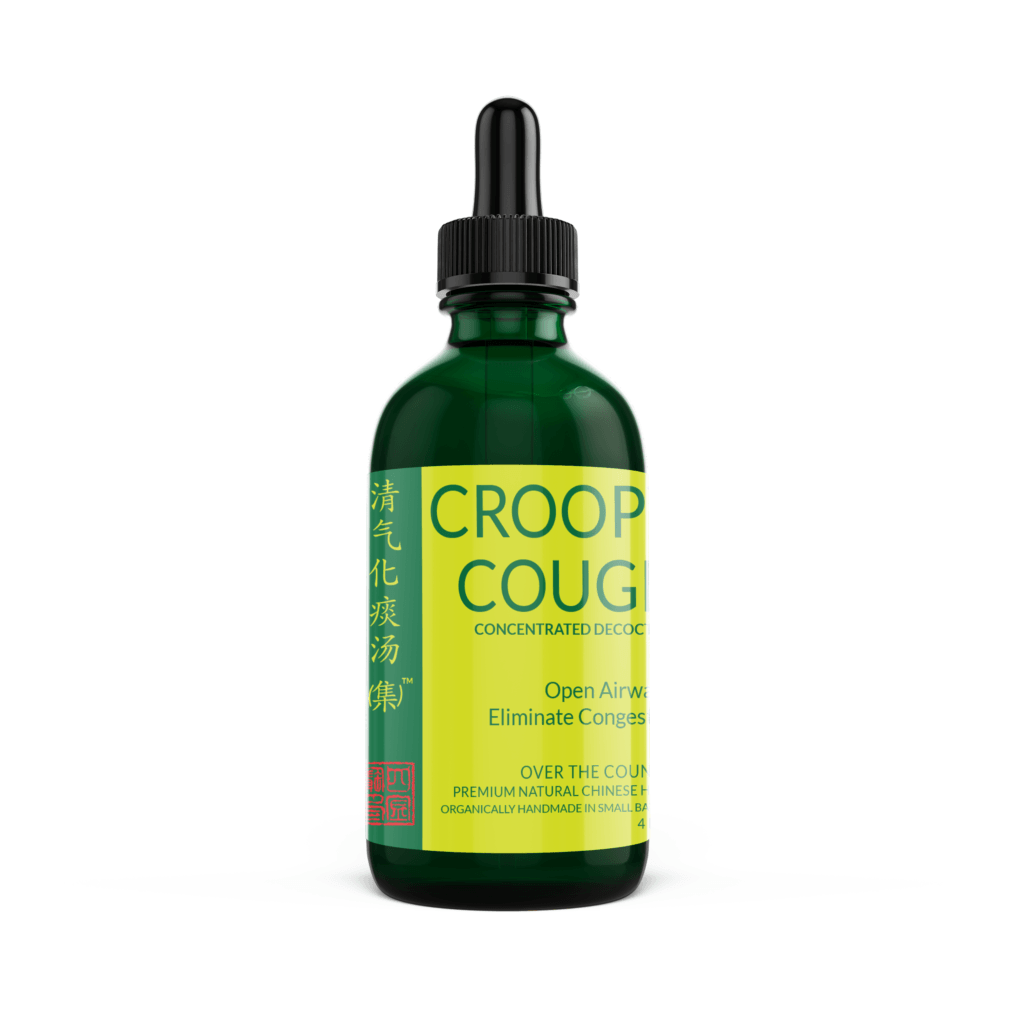 "I love these products they are truly the best around! I have used the open airway (Qing Qi Hua Tan Tang / Croopy Cough) tea for about 5 yrs now off and on and it has helped my daughter and myself get through the worst of colds without needing antibiotics! Thank you so much for making these miraculous products. "​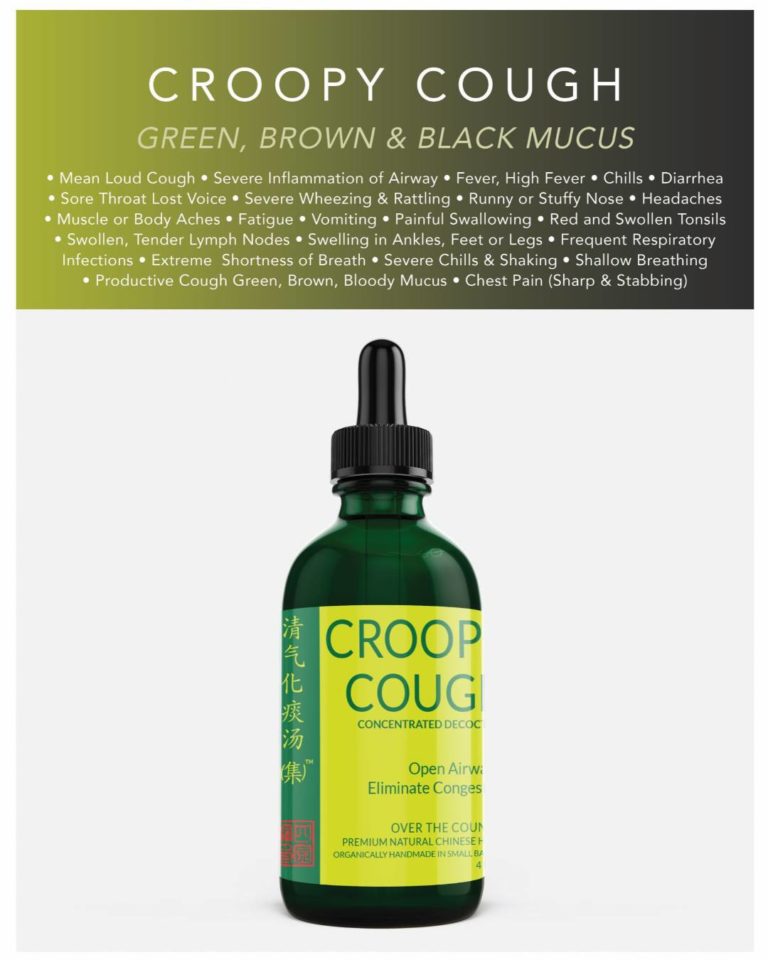 Croopy Cough Concentrated Decoction™
Si Jin Bao's Croopy Cough Concentrated Decoction™ and it's Professional counterpart Qing Qi Hua Tan Tang dates back over four centuries.
Croopy Cough™ is Si Jin Bao's version of a classical formula developed by famous physician and medical author Wu Kun in 1584. Dr. Wu Kun used this formula for febrile disease, congestion, coughing, bronchitis, and Sinusitis (including sinus infection).
One of the major ingredients in the Croopy Cough Concentrated Decoction™ is 黃苓Huang Qin which in modern research has revealed the flavone Baicalin. It is noted to help potentiate the effectiveness of western antibiotics.
Known for its tagline, Open Airway & Eliminate Congestion, Croopy Cough™ ventilates the chest, stops cough and wheezing, regulates Qi, dissolves phlegm, clears heat, drains and dries dampness.
The unique formulation was created by the Founder and Chief Herbaceutical Engineer of Si Jin Bao, Kamal Polite, A.P. DOM, over 18 years ago. He has over two decades of clinical experience and has been dedicated to providing premium Chinese Herbaceuticals to homes all across the globe.
With well over 470,000 doses delivered, Croopy Cough™ is a great addition to your home wellness protocol. It is fast-acting, effortless, tasteful, and provides the ease of small doses along with the vigor and vitality of powerful formulas. It is also vegan, kid tested, mom-approved, and alcohol free.  We do all of the work so that you don't have to!
Looking for more information on Croopy Cough Concentrated Decoction™? Interested in becoming Your Family's First Responder? Be sure to listen to the Jia de Yisheng Home Medic Croopy Cough Concentrated Decoction™ Webinar presented by our Chief Herbaceutical Engineer!